Cast Ring Settings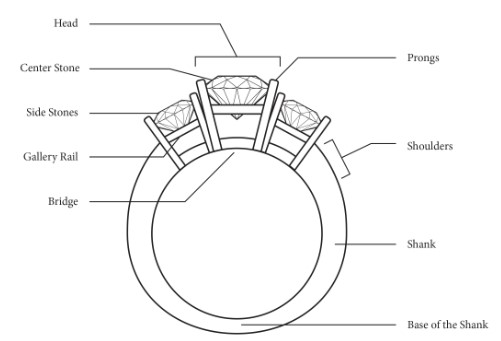 CAST PRE-NOTCHED RING SETTINGS
These settings are really simple to use, but they require a little more effort than a standard Snap-Tite setting.
The settings are cast and therefore heavier duty than many of the Snap-Tite pendant and stud settings. This makes them a better choice for rings.
To set a stone, place it upside down on a firm surface. Press the setting down on to the stone until the girdle of the stone clicks into the pre notched grooves. After that it is a matter of centring the stone and folding down the prongs until they touch the surface of the stone.
We are working on a step by step guide and it will be available soon.
TOOLS REQUIRED
Caliper (measuring device)
Pliers (any but gem setting pliers are best)
Loupe - to see the quality of your gem
Round Nose Pliers - to mould settings
Tweezers - easier to pick out gems
---